URIEL BUTLER ALFORD, JR.
AAFA #1193
1928 AR – 2007 NV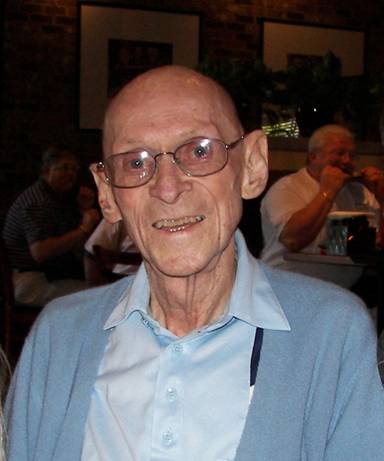 LAS VEGAS REVIEW-JOURNAL
Las Vegas, Clark Co., NV—Wednesday, 31 October 2007
            Lt. Col. Uriel B. Alford Jr. "Pappy," retired U.S. Air Force fighter pilot, took off on his final flight Oct. 27, 2007.
            He was born April 26, 1928, in Little Rock, Ark., to Marguerite and Uriel B. Alford Sr. His wife, Gretchen Rose Alford , preceded him in death.
            He is survived by his mother, Marguerite Alford (age 101) of Little Rock; his daughter, Angelyn Alford; son and daughter-in-law, Michael and Jacquie Alford ; grandchildren, Sydney, Cameron, Becca, and Shelby, all of Henderson; his granddaughter and son-in-law, Jaymie and Blaise Herberg; and great-granddaughter, Mckenna Rose, all of San Diego.
            As a decorated fighter pilot, he served in the U.S. Air Force and was a veteran of the Korean and Vietnam wars. His last assignment was base commander of Indian Springs Air Force Base. He retired in 1976, after a 26-year career in the U.S. Air Force. After his retirement, he worked for Lewis Homes of Nevada selling real estate. Pappy was an accomplished diver and obtained his private pilot's license at the age of 14, and had his own plane by age 16. He was born to fly and also enjoyed boating, fishing, and his friends and family.
            Services will be at 1:20 p.m. Friday, Nov. 2, at Southern Nevada Veterans Memorial Cemetery in Boulder City. In lieu of flowers, the family requests donations be sent to Odyssey Hospice.
Photo from Southern Nevada Veterans Memorial Cemetery, Boulder City, Clark Co., NV—www.findagrave.com
Permission granted by the photographer, Christi Flynn
AAFA NOTES: SSDI records confirm the birth and death dates of Uriel Butler Alford (SS# issued in AR), last residence Henderson, Clark Co., NV.
            We included the obituary of his wife, Gretchen Rose Vogler Alford, in Nevada Obituaries.
            For more information about this family, see AAFA's published genealogy, Known Descendants of William Alford 1751–1811 NC.
            His lineage: Uriel Butler 1928 AR1, Uriel Butler 1905 AR2, John B. 1866 AR3, Leander 1814 NC4, Andrew 1787 NC5, William 1751 ??6.