BENJAMIN ROBERT ALFORD
AAFA #0505
1936 TN – 2008 TN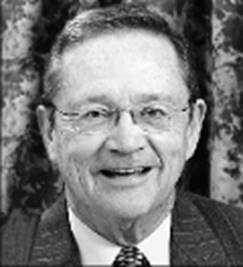 THE TENNESSEAN
Nashville, Davidson Co., TN—Thursday, 11 December 2008
            Alford, Ben—Age 72. Husband, father, grandfather, pastor and friend, the Rev. Dr. Ben R. Alford, died Tuesday, December 9, 2008.
            A native of Adams, TN, he was born October 18, 1936 to the late Ben C. and Martha Basford Alford and grew up on a six-generation family farm. He graduated from Jo Byrns High School in 1954 and enrolled at Martin College in Pulaski, TN. Mr. Alford received the BA degree from Peabody College in 1958 and the Master of Divinity degree from Vanderbilt University in 1961. He was ordained an Elder in the Tennessee Conference of the Methodist Church in 1962 and in 1998 he earned the Doctor of Ministry degree from Columbia Theological Seminary.
            Dr. Alford is survived by his beloved wife of 44 years, the former Sheridan W. Durham; a son, Ben David Alford; a daughter, Julie Alford Rullmann and husband Kyle Rullmann; five grandchildren, Ben Overton Alford, Hanson Alford, Cole Rullmann, Jake Rullmann and Cassie Rullmann; a brother, Charles C. Alford and wife Patricia and a sister, Mary Nell Alford Lindsey and husband Jim.
            Rev. Alford served numerous churches in Middle Tennessee over the course of 50 years including: Kingston Springs circuit; Donelson Heights; Aldersgate; Ardmore; Prospect Circuit; Mt. Denson CP Church (interim); Slater's Chapel; Forest Grove; Madison Street, Clarksville; McKendree in Nashville; First UMC Hendersonville; Brentwood; Brewer's Chapel (interim) and Port Royal, in Montgomery County.
            In addition to local church ministry, Dr. Alford's career involved youth work, higher education, human services and agriculture. He served eight years on the staff and faculty of Martin Methodist College as Director of Public Affairs, and later as Instructor of Bible and Religion. He believed strongly in the biblical concept of stewardship and one of his most prized honors was the Robertson County Soil Conservation award. He served three years as Robertson County Director of Human Services and later as Director of Personnel for the City of Springfield. In 1999, Dr. Alford was selected to be the founding director of Martin Methodist College's new Center for Church Leadership, a post he served until his retirement from full-time ministry in 2002.
            Rev. Alford held numerous positions of leadership in the United Methodist Church including three elections as delegate to the denomination's General Conference and four elections to the Jurisdictional Conference where the church's episcopal leaders are elected. He served twelve years as a member of the governing board of the United Methodist Publishing House and several years on the Board of Trustees of Martin Methodist College, including one year as chairman. In 1997 the college awarded him the President's Medallion for his leadership and support of the institution and in 2008 awarded the honorary degree of Doctor of Humane Letters.
            Dr. Alford's journal, which he kept for nearly fifty years, is soon to be published as NAMING A LOVE - 49 Years of Observations by a Farm Boy who Became a Preacher. At his request, Dr. Alford's body was donated to the Vanderbilt School of Medicine for medical education and research.
            A memorial service will be held at 2:30 p.m. on Sunday, December 14, 2008 at Madison Street United Methodist Church, 319 Madison Street, Clarksville, TN with reception and visitation following the service in the fellowship hall.
            In lieu of flowers, memorial gifts may be made to the Ben Alford Church Leadership Scholarship at Martin Methodist College, 433 W. Madison St., Pulaski, TN 38478 or to Port Royal United Methodist Church, Adams, TN 37010. Austin & Bell - Springfield, TN, (615) 384-1000.
AAFA NOTES: SSDI records confirm the birth and death dates of Ben R. Alford (SS# issued in TN), last residence Adams, Robertson Co., TN.
            Ben's book was published in 2014 and is available on Amazon: