JACQUELINE ANNE "JACKIE" MCDANIEL ALFORD
AAFA #0489
1941–2009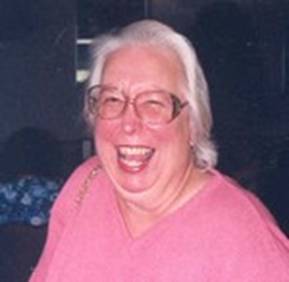 Photo from McKneely Funeral Home
THE ADVOCATE
Baton Rouge, East Baton Rouge Parish, LA—Tuesday, 9 June 2009
            Alford, Jacqueline 'Jackie'—A resident of Kentwood, she died at 10:27 p.m. Saturday, June 6, 2009, at North Oaks Medical Center in Hammond. She was 68 and a native of Magnolia, Miss. Visitation at McKneely Funeral Home, Kentwood, on Tuesday, June 9, from 6 p.m. to 9 p.m. and Wednesday from 11 a.m. until religious service at 2 p.m., conducted by the Rev. Larry Robertson. Interment in Alford Cemetery, Kentwood.
            Survived by her husband, Shelby G. Alford, Kentwood; son, Mitchell K. Alford, Baker; two daughters, Melissa Guagliardo and her husband, James, Ponchatoula, and Frances J. Rollings, Denham Springs; grandchildren, LeAnne and Danny Holmes, Tuscaloosa, Ala., Lindsey Barrilleaux, Lauren and Travis Perrin, Shelye J. Guagliardo, Felicity L. Guagliardo, Dorothy A. Guagliardo and Corey J. Williams, all of Ponchatoula, A.J. Mitchell Alford, Bogue Chitto, Miss., and Joshua A. Anderson, Hammond; four great-grandchildren, Jordan J. Barrilleaux, Melvin J. Barrilleaux and Louis J. Perrin, all of Ponchatoula, and Alyssa J. Alford, Bogue Chitto; and brother, R.E. "Dickie" McDaniel, Baton Rouge.
            Preceded in death by her parents, Dorothy and L.M. McDaniel; and nephew, Steven McDaniel.
            Pallbearers will be Dickie McDaniel, John R. Butler, Travis Perrin, Joshua Anderson, Keith Rowe, Micheal McKnight, Jay Guagliardo and Corey Williams. Honorary pallbearers are Eddie Mason, Jack Hughes, Tyler McDaniel and A.J. Alford . The family would like to thank North Oaks nursing staff. For an online guestbook, visit www.mckneelys.com.
AAFA NOTES: SSDI records show that Jacqueline M. Alford (SS# issued in LA) was born 24 Jan 1941, last residence Kentwood, Tangipahoa Parish, LA.
            Jackie was an Alford by marriage, but she also had an Alford lineage. For more information on her family, see AAFA's published genealogy, Known Descendants of James Lodwick Alford (1749–1820).
            Her Alford lineage, from her grandmother: Willie E. "Bessie" 1888 LA3, Julius Harmon 1856 LA4, Julius Harmon 1819 MS5, Julius 1785 NC6, Hudson 1760 NC7, James Lodwick 1749 NC8.