ROBERTA SUE ALFORD FOLDS
AAFA #0049
1928 FL – 2010 GA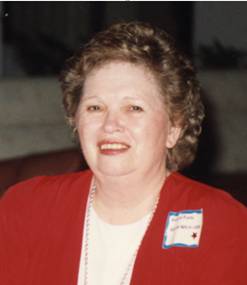 [A similar article was published in the Jackson County Floridian on 4 May 2010].
A.S Turner and Sons Funeral Home
Atlanta, Fulton Co., GA—_____ May 2010
            Roberta Alford Folds was born November 17, 1928 in Jackson County, Florida, to the late Mary and Claude Alford. She died on April 30, 2010 at her home in Decatur, Georgia following an extended illness.
            A graduate of Florida State University with a BA in Journalism and a Masters in Public Administration, she remained a loyal Seminole throughout her life. In addition to spending time with her family, Roberta loved gardening, Braves baseball, travel, cooking, reading, and crossword puzzles. The cornerstones of her life were her family, the United Methodist Church, the Democratic Party, and her Southern heritage. While living in Augusta, GA from 1962-1973, she served as a volunteer at University Hospital, was active in the St. John's UMC United Methodist Women, and was President of the Kingston Garden Club. She treasured her friendships in the Seekers Class at Oak Grove UMC in Decatur and appreciated their support during her illness. She instilled in her daughters, Susan and Becky, the importance of kindess, respect, and loyalty to others and was a wonderful wife, mother, and homemaker.
            In addition to her daughters, she is survived by her beloved husband of 56 years, Milton; her brother, Eugene Alford and his wife, Elizabeth, of Shady Grove, FL; son-in-law, Adnan Rukieh of Chicago; and many nieces and nephews.
            She was pre-deceased by her sister, Mattie Lou Dellinger.
            Visitation with the family will be from 4-6 pm on Sunday, May 2 at A.S. Turner & Sons Funeral Home, 2773 N. Decatur Rd., Decatur. Funeral services will be held in the sanctuary of Oak Grove UMC on Tuesday, May 4 at 2 pm.
            In lieu of flowers, the family requests donations be made in her memory to the Butterfly Garden at Oak Grove UMC, 1722 Oak Grove Road, Decatur, GA 30033, Mountain View Personal Care Home at 3675 Kensington Road, Decatur, GA 30032, or to the Foundation of Wesley Woods, Inc. 1817 Clifton Road, NE Atlanta, GA 30329. A. S. Turner & Sons
AAFA NOTES: SSDI records confirm the birth and death dates of Roberta A. Folds (SS# issued in GA), last residence Decatur, Dekalb Co., GA.
            We included the obituaries of her mother, Mary Beauchamp Singletary Alford; and of her sister Mattie Lou Alford Dellinger in Florida Obituaries.
            Roberta and her husband Milt hosted the very first AAFA meeting in Atlanta in 1988. Not only did they make the hotel arrangements, etc., they had the entire group (14!) to their house on Friday evening for a buffet dinner. They have been quiet recently but she will be sorely missed.
            Her lineage: Roberta Sue 1928 FL1, Claude Lamar 1895 FL2, Walton "Buddy" 1862 FL3, Wiley Walton 1811 GA4, Cullen 1775 NC5, James 1741 NC/VA6, Lodwick 1710 VA7, James 1687 VA8, John 1645 VA9.